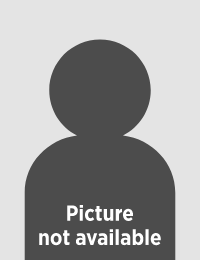 Rank:
Yeoman of Signals 2nd Class
Birth Place:
Dalston, London, United Kingdom
Date Discharged:
14.07.1914
FULLER, William Haylock
In 1899 William Fuller joined the Royal Navy as a Boy 2nd Class to train as a Signalman. He began his training in HMS Ganges and spent time in HM Ships Boscawen and Trafalgar. Fuller joined the crew of HMS Mars in July 1901 serving with the Channel Fleet and remained with the ship until June 1903 having reached the rate of Signalman. He then undertook more training in HM Ships Boscawen and Victory, reaching the rate of Qualified Signalman. In March 1905, Fuller joined the crew of HMS Vulcan, a Torpedo Boat Depot ship serving in the Mediterranean Fleet. He remained in the Mediterranean for a year. Fuller returned home for training and joined the crew of HMS Exmouth in May 1907. Exmouth was deployed in the Atlantic Fleet before being shifted to the Mediterranean Fleet in 1908. Fuller was serving in Exmouth when the ship provided aid to the city of Messina after the devastation of the 1908 earthquake. Fuller was later decorated for his actions by the Italian Government. Fuller remained with the ship for two years before returning to England for further training. He was posted to HMS Egmont in May 1910 serving mainly in Malta. In January 1913, Fuller took his final posting in HMS Psyche which served in New Zealand waters. After reaching the rate of Yeoman of Signals, he was discharged ashore in New Zealand in July 1914 after completing fifteen years of service.
Messina Earthquake Commemorative Medal.
Awarded medal(s)
Medal Description:
Messina Earthquake Commemorative Medal
A commemorative medal awarded by the King of Italy to those who rendered assistance during the 1908 earthquake in Messina, Italy.